POR UNA SONRISA LO DOY TODO
Life continually gives you lessons. It doesn't matter what age or experience you have. Fortunately, good people end up meeting and coming together to do great things.
Imagine that your country is being bombed, destroyed. Life offers you only one option: leave your home. You take your family, in many cases part of it is gone and you run away, run away quickly and without looking back. Suddenly you find yourself in a strange country. You do not have papers, you have nothing, your rights no longer exist, you are nobody ... you are a refugee.
HELP THEM.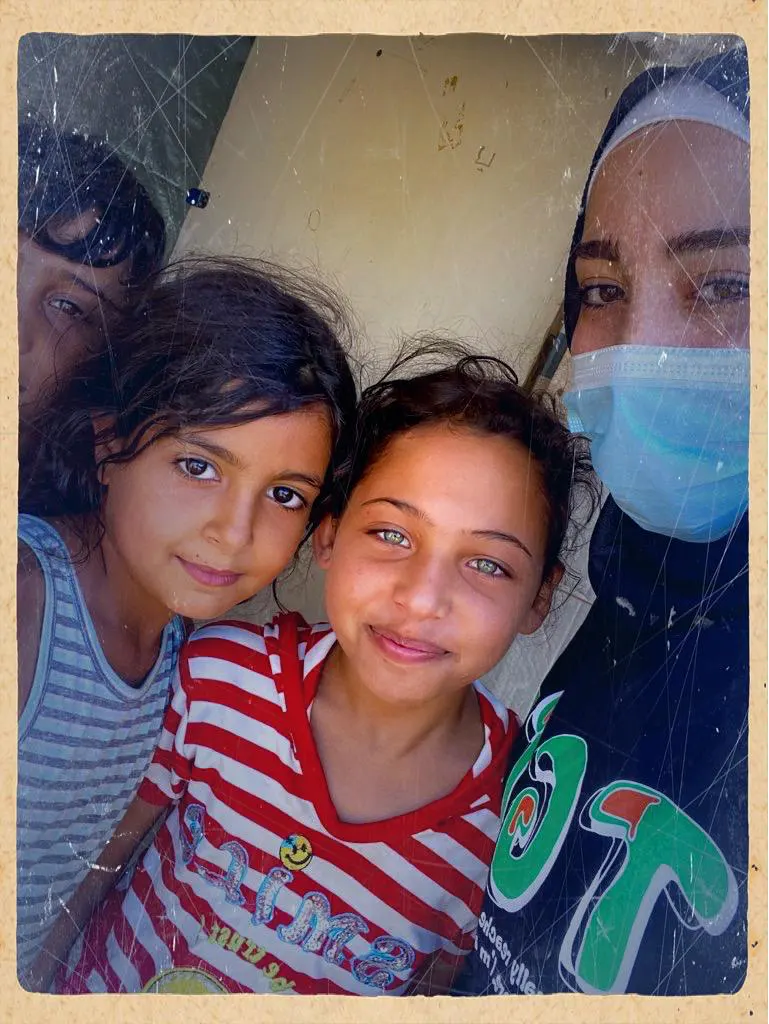 You pay for the piece of land that they have offered you and you fight to offer the children a minimum of education because you organize yourself, because you cannot stop doing it, but the help never comes. You are a refugee. And you are lucky since there are many people who have not been able to flee yet.
Those refugees are still waiting for help. We cannot stop thinking about the future, how will be being a refugee. Isolated in a new country, without the righst or education, identity, looking for hope to hang on and keep waiting.
Since we returned from Tripoli (LEBANON), we realized that our problems are not such impressive as the real problems you have seen and real dramas. Behind those smiles, those friendly eyes, behind each one of them there is a impressive story. Hopefully one day those children can forget.
Our contribution is too weak, comparing what they give us… think about it! A minute of your time, a little work, a shared illusion. All of this can be vital for a people that has been living an unacceptable war for the past 10 years.
We have joined many good people to raise what for these Syrian refugees in Lebanon is a breath of hope, the possibility that their children can learn or that their adolescents do not end up on the streets: sports, education and affection. Above all, a lot of affection is what we have tried to give them, so that they know that the world has not forgotten them. At least a parto of it.
TATUADORES POR LA PAZ is a collective that was born with the intention of uniting tattoo studios and/or tattoo artist to continue working and to be able to bring a little hope to the Tripoli Refugee Camp to so many children displaced from their lives, their land and ultimately from his childhood.
Some of them who have been able to access a school can also benefit from the program and receive lessons in history and languages, as well as psychological and cultural support for all, especially adolescents and young people.
Main goal
Rescuing these children and young people in refugee camps from the despair and frustration caused by the war and instilling in them a basic knowledge of general culture and foreign languages ​​for all the out-of-school is our priority. Giving structure and meaning to their lives to feel that they belong to a large family of refugees and help each other.
This project encourages and offers the opportunity for young widowed teachers to earn a small salary for their work to develop their skills and provide them with the necessary assistance. They feel that they return to the world of work helping the children of their community thus strengthening their personality.
Lebanon Project was born and grew up to continue working and to be able to bring to the TRÍPOLI refugee camp a little bit of hope to so many children displaced from their lives, from their land and ultimately from their childhood.
We were finally able to realize the dream of taking the proceeds there. Of course, the collection we carry is in good hands to manage all the initiatives and projects that are already underway!
equal opportunities for individuals and society
International cooperation
We facilitate access to education
Necessary transfers and trips.
Hace pocos días que llegamos del nuevo campo de refugiados sirios en Trípoli (LÍBANO), dónde ya hemos empezado a trabajar desde cero; pasando por encima de restricciones, del frío y de las carencias que en un país en colapso total nos encontramos.
Cuándo volvemos a ver estas imágenes, el corazón todavía roto te recuerda por qué hay que seguir, por qué lo merecen todo y te preguntas por qué las vidas de unos pequeños corazones tienen que vivir ésto. Cómo es posible que sigan sonriendo, dándote amor y gratitud.
Quieren estudiar y hacer deporte a pesar del hambre y la absoluta desesperación. El gobierno del Líbano ha cerrado las escuelas para los niños y niñas sirios. Y aunque con casi 10 años no saben leer ni escribir y apenas aprendían, era un síntoma de inclusión que ahora también les niegan. Seguiremos dando voz a vuestro silencio, y no permitiremos que seáis INVISIBLES a pesar de los 12 años de guerra que lleváis sufriendo. Los ayudas?.
GRACIAS.
VERANO 2023
Nuestros pequeños vuelven a sonreír en nuestra recién estrenada escuela llenos de actividades que gracias a todos vosotros y a sus maravillosos profes: Aicha y Obida están realizando y disfrutando!. No dejéis de ayudarlos, son el futuro de un país destruido. Esta linda escuela tiene que crecer!. Volvemos en breve, a qué esperas tú?. GRACIAS.🙏💙